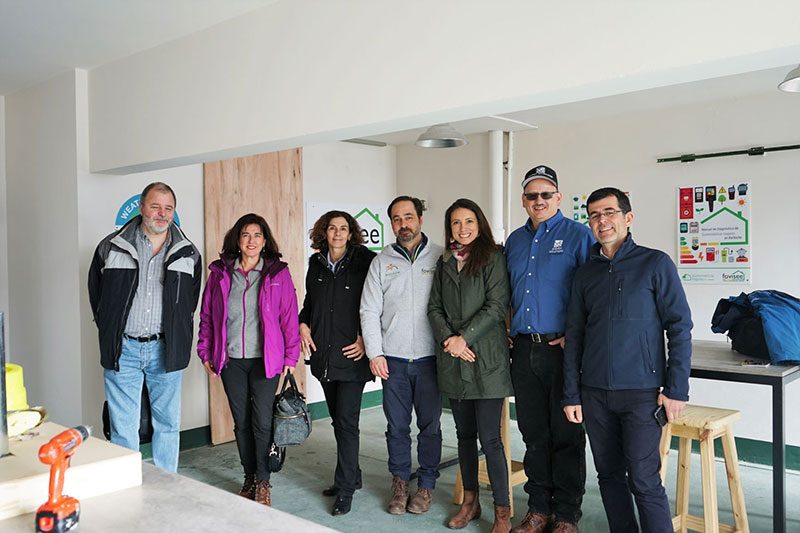 On August 16, Weatherizers Without Borders (WWB) and partners opened the first Weatherization Training Center in Latin America. The Center is located in the City of Bariloche in Patagonia, in the South of Argentina, where WWB's has been implementing its Sustentabilizar Hogares (Spanish translation for weatherization) program since 2016.
The inaugural training was led by WWB's President, Nicolás Maggio and Anthony Cox, a nationally known expert in the US, from Community Housing Partners. The Mayor of San Carlos de Bariloche along with representatives from the US Embassy and officials from throughout Argentina and Chile participated in the opening session. The Weatherization Training Center was developed with funds from Citi Foundation and the support of local and international organizations such as Fundación FOVISEE, Fundación Avina, and others.
Anthony Cox traveled from the United States to assist program partners, FOVISEE and WWB, in the development of the training courses. The courses were presented to officials and specialists at the grand opening and will be offered as a part of the Center's programming.
The Center will train neighbors, students, building specialists, officials, and others about local, regional, and national solutions to housing, energy, environmental and sustainability issues that communities are facing. The trainings offered include:
A User's Guide to a Sustainable Home – For the general public

Diagnosing Home Sustainability – For architects and energy specialists

A Worker's Guide to Weatherization Retrofits – For construction crews and technicians
Currently these are the only weatherization trainings offered in Latin America. We have already trained more than 40 specialists, to work in the Sustentabilizar Hogares programs in Patagonia.
Weatherizers Without Borders, together with Fundación FOVISEE, developed Sustentabilizar Hogares as a public policy model to help cities throughout Latin America address the home improvement needs of their citizens. Focusing on disadvantaged communities, the program utilizes the latest advances in building science and sustainable housing to retrofit homes to be healthier, safer, and more energy efficient. Applying specialized methodologies and state-of-the-art technologies, WWB experts perform a home diagnosis and implement strategic solutions based on their findings. These strategic solutions:
Improve the quality of life (i.e. increased comfort, better sleep, enhanced use of the home)

Increase the household budget (Energy savings give greater access to economic resources)

Improve the health of the household (Positively impact the health outcomes)

Improve home safety (Reduce domestic accidents linked to energy use)

Contribute to local economies by creating new sources of work (Train young people and cooperatives in diagnosis and renovate housing)

Reduce environmental impacts (Energy efficiency reduces environmental impacts)
In partnership with FOVISEE, WWB initially prototyped its weatherization program, Sustentabilizar Hogares in 2012, working in Buenos Aires and Santa Fe. In 2016, the program was established in the City of Bariloche, where to date more than 250 homes have been weatherized, improving the health, safety and quality of life for over 1,000 people.
Working in collaboration with different municipal governments, WWB has tested and improved our weatherization program. Based on the success of these pilots and demonstrated positive impacts, WWB hopes to expand the program to other communities in Latin America and globally. Weatherization can:
Improve millions of homes

Raise the health, safety and quality of life standards for millions of families

Reduce energy poverty by connecting millions of families to consistent energy sources

Generate tens of thousands of jobs immediately

Revive local and regional economies

Reduce the costs of state subsidies for energy consumption, as well as the costs the state ends up fronting for healthcare and public safety caused by inadequate housing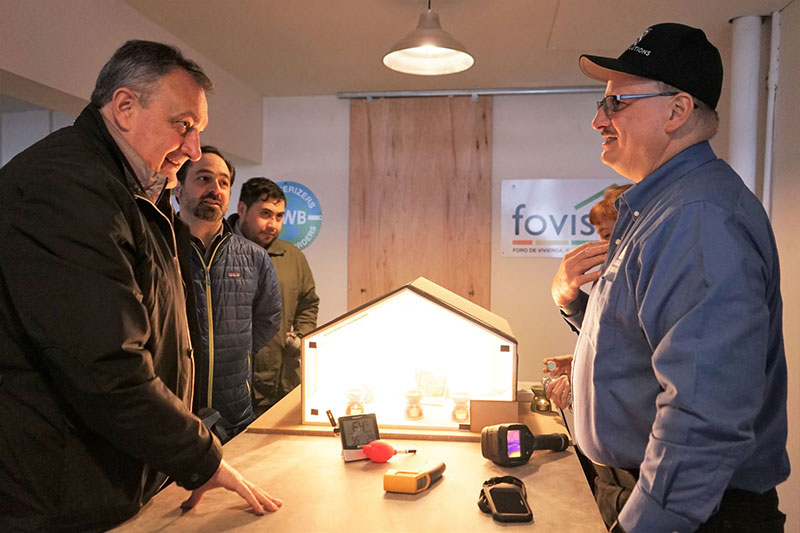 Building Science expert Anthony Cox explains the Mayor of Bariloche how the "House of Temperature and Moisture" model works, at the training center.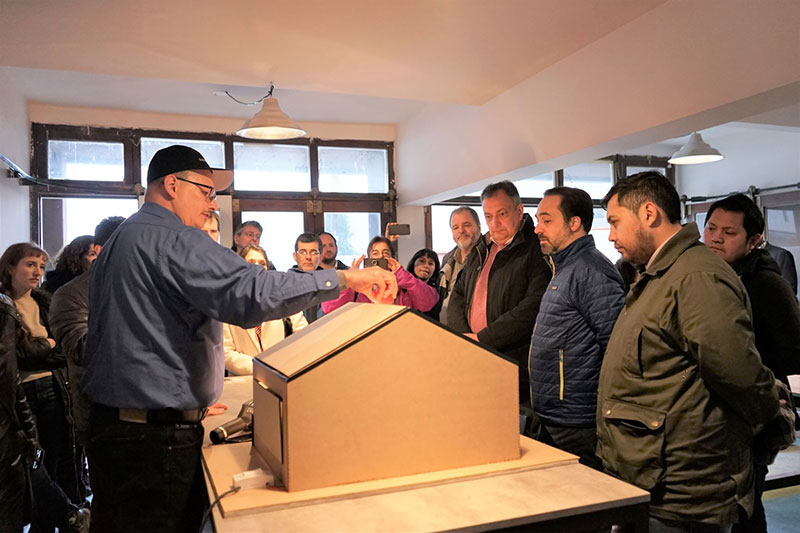 Expert Anthony Cox with WWB President, Nicolás Maggio, officials from Patagonia and the press.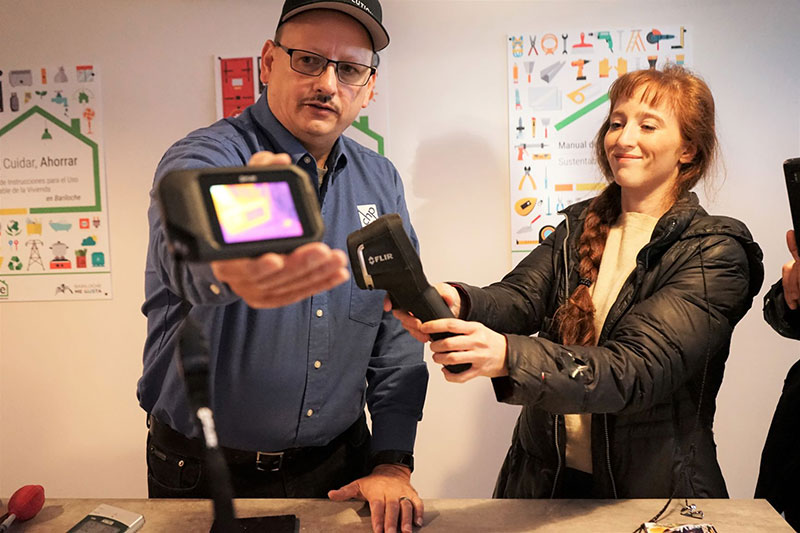 US and Argentina experts Anthony Cox (CHP/WWB) and Natalia Rozenwurcel (FOVISEE/WWB) explain thermal imaging applied to home diagnostics.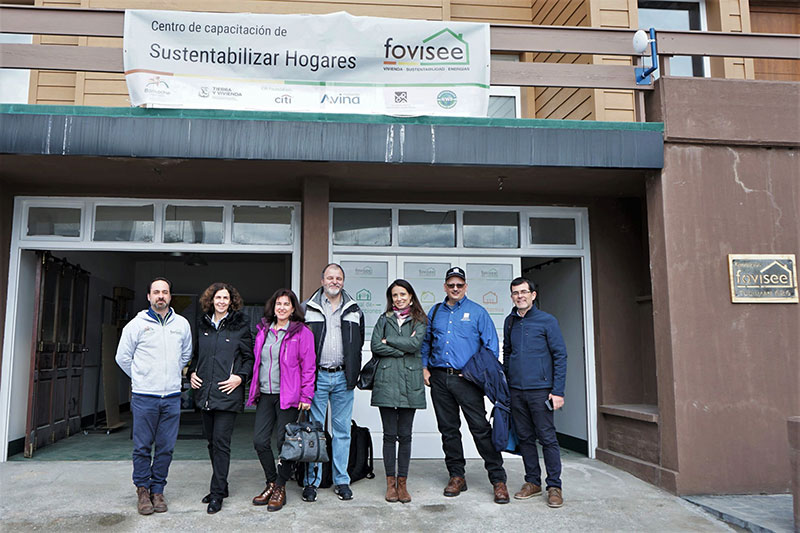 Training Center in San Carlos de Bariloche, Patagonia, Argentina.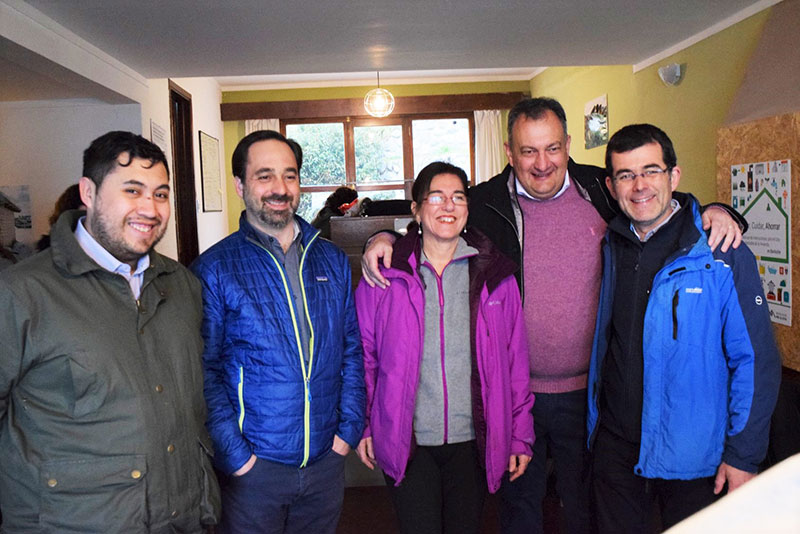 Adriana Turek, Corporate Communications & CSR AVP at Citi Bank Argentina, Nicolás Maggio, local officials and Alejandro Gottig, from Fundación Avina.
https://www.weatherizers.org/web/wp-content/uploads/2020/03/11.jpg
533
800
MAndrade
https://www.weatherizers.org/web/wp-content/uploads/2017/03/logo.png
MAndrade
2020-03-30 14:02:50
2020-03-30 14:02:50
WWB Grand Opening: The First Weatherization Training Center in Latin America