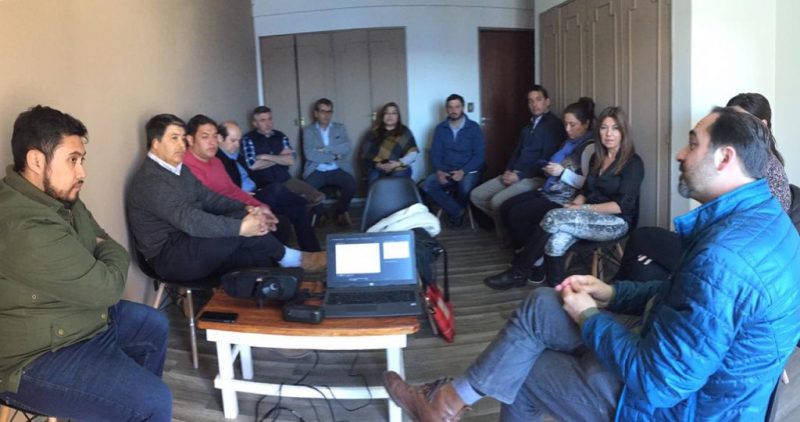 On September 23, WWB  along with our partners FOVISEE and Citi Foundation announced the expansion of our weatherization program, Sustentabilizar Hogares, to 10 cities in Argentina.
Government officials from cities across Patagonia joined us in our Bariloche offices for the announcement. The expansion of Sustentabilizar Hogares (Spanish for weatherization) is funded by the Citi Foundation. Melissa Pino, Vice President of Citi LATAM Corporate Citizenship & Government Affairs, along with Ricardo Dessy, Chief Economist of Citi Argentina, were at the event to present the news.
WWB developed Sustentabilizar Hogares in partnership with FOVISEE in 2012 and the team has been implementing the program in Patagonia since 2016. With support from Citi Foundation, we established the first Weatherization Training Center in Latin America in Bariloche earlier this year. And now this new funding from Citi Foundation will assist WWB expand our weatherization program to 10 cities in the provinces of Río Negro, Neuquén and Chubut in Argentina.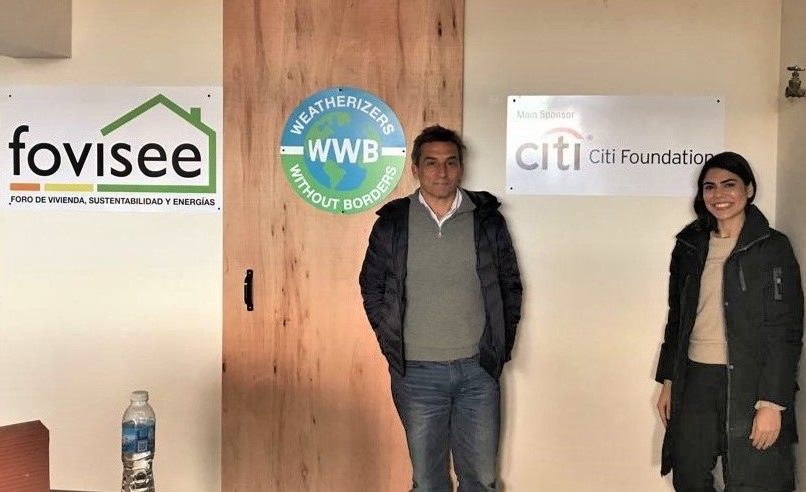 Melissa Pino, Vicepresident at Citi LATAM Corporate Citizenship & Government Affairs and Ricardo Dessy, Chief Economist at Citi Argentina.
As we work to improve as many homes as possible in Latin America, our "pilot projects" are informing and transforming public policy to build weatherization programs, that will bring a more sustainable future for all. Collaboration is essential to the success of these projects and working with local, provincial and national governments as well as project partners like Fundación FOVISEE, Community Housing Partners (CHP), the US Embassy in Buenos Aires is key to making concrete change in these communities.
During the event we visited low income neighborhoods, where we have been working with community members to execute these weatherization programs.  Local workers discussed the personal and professional growth they have experienced from being a part of Sustentabilizar Hogaresm. Workers are a mix of women and men and some have been with the program for as long as two and a half years.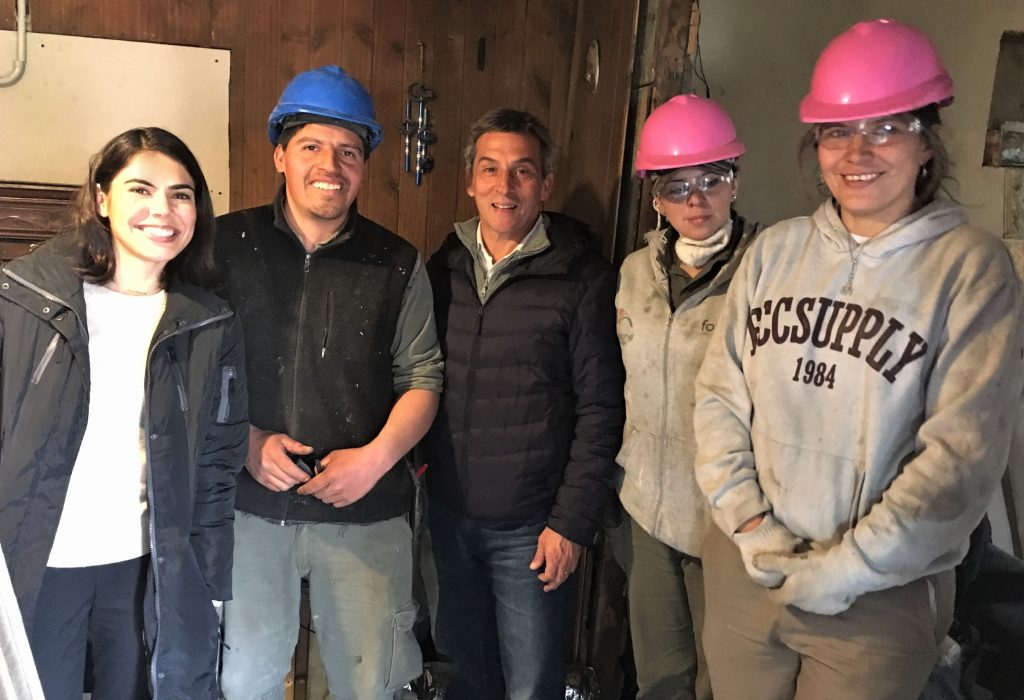 Melissa and Ricardo from Citi with Martín, Bárbara and Karina, weatherization workers in Patagonia, Argentina.
https://www.weatherizers.org/web/wp-content/uploads/2020/03/autoridades-municipales-1024x540.jpg
540
1024
MAndrade
https://www.weatherizers.org/web/wp-content/uploads/2017/03/logo.png
MAndrade
2020-03-30 13:44:32
2020-03-30 13:48:34
WWB expands weatherizations throughout Patagonia