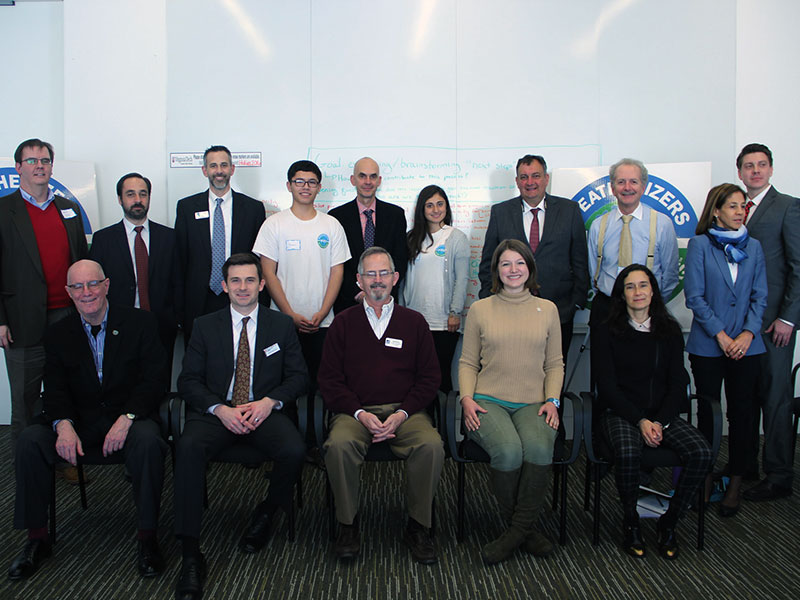 Weatherizers Without Borders (WWB) together with our partners and sponsors are pleased to invite you to the Presentation SUSTAINABLE HOUSING FOR ALL: grassroots practical public policies to rebuild communities in the Americas. The event aims at sharing the current challenges in transferring an American public policy to the Latin American region, with the goal of making existing low-income homes more sustainable.
Weatherizers Without Borders (WWB) partners with several institutions, such as National and Local Governments, NGOs, Private Companies, Utilities and Universities, to design and implement models of the Weatherization Assistance Program (WAP) in Latin America.
The issues to be presented and discussed will include: housing and energy policies, energy poverty, social innovation, home and health&safety, applied research on these topics as well as project-based learning. The most recent partnership experiences will also be presented.
About Weatherization
The Weatherization Assistance Program (WAP) is a public policy managed by US Department of Energy (DOE) which since its creation in 1976 has produced remarkable results in terms of energy savings as well as family health and safety, quality of life improvements, community strengthening, climate change mitigation and green jobs creation. WAP has also proved to have an economic multiplier effect during its 40 years of existence.
WAP consists of training new green workers as weatherizers, auditing low-income homes, and carrying out cost-effective retrofits for energy efficiency and health and safety in the homes. The Program's results as a public policy make it an ideal program for developing countries, where a significant percentage of the population suffers from health and safety problems in their homes, as well as are exposed to high energy costs.
WAP was developed by US experts to address issues of the US housing stock. To transfer it internationally, the program needs to be adapted to different contexts with a diversity of languages, housing stocks, materials, climates, cultures, etc. WWB builds capacity and implements pilot projects in different cities for the construction of weatherization programs in the Americas.
AGENDA
9.00. Weatherization and energy programs, from the US to the world
Josh Olsen
Team Lead for Technical Operations, Office of Weatherization and Intergovernmental Programs, U.S. Department of Energy
Zachary L Bacon
Coordinator-Energy Efficiency & Alternative Energy Initiatives, American Electric Power
David Rodgers
Senior Climate Change Specialist, Global Environment Facility – GEF
Katy Clarke
Energy Efficiency Officer, Office of Electricity and Energy Efficiency, Bureau of Energy Resources, ENR/ETR/EEE, US Department of State.
Nicolás Maggio & Mark Jackson
Founding President&CEO and Vice President&COO at Weatherizers Without Borders
10.40. Building new models for public policies: knowledge, information and management
Gustavo Gennuso
Mayor of the City of Bariloche, Argentina
Ana Mercedes Botero
Director of Social Innovation, CAF Banco de Desarrollo de América Latina
Professor Tomás Crowder & Students
Soka University of America, California
Jennifer Carter
Associate Director for Continuing and Professional Education, Virginia Tech National Capital Region
Luis Owens
Retrotec
https://www.weatherizers.org/web/wp-content/uploads/2017/03/destacada-4.jpg
600
800
MAndrade
https://www.weatherizers.org/web/wp-content/uploads/2017/03/logo.png
MAndrade
2017-03-21 21:52:53
2017-03-22 12:54:52
Sustaintable housing for all: grassroots practical public policies to rebuild communities in the Americas